PinkMonkey Online Study Guide-World History

1.3 Early Civilizations
World history gives a picture of the progress of civilization, which denotes the material progress achieved by man in the economic, political, moral and psychological spheres. Civilization comes from the Latin word 'civitas' meaning city.
According to H. A. Davies "Civilization implies settlement in definite territories, the building of cities, the evolution of ordered methods of government, the development of trade and commerce, and a capacity for progress which is unrestricted."
The earliest civilizations developed almost simultaneously in the three great river valleys of the Tigris and the Euphrates called Mesopotamia, the Indus (now in Pakistan) and the Nile in North Africa in Egypt.
The Egyptian civilization is probably the oldest known to man. The world acknowledges the contribution of the Egyptians who were the first to give one a calendar and a shadow-clock to measure time; a census and postal system; glass; paper and ink.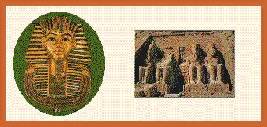 Exhibit 1.1
Artifacts of ancient Egypt

Distinctive Egyptian architecture emerged during the period 4000-30 BC. The best representatives of this architecture are Egypt's tombs, pyramids and temples.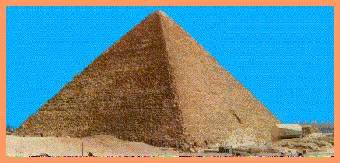 Exhibit 1.2
An Egyptian pyramid