Support the Monkey! Tell All your Friends and Teachers

PinkMonkey.com-MonkeyNotes-The Trial, by Franz Kafka
---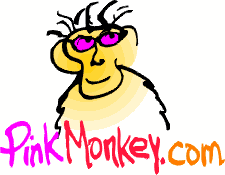 PinkMonkey® Quotations on . . .
The Trial
By Franz Kafka
QUOTATION: It is often safer to be in chains than to be free.
ATTRIBUTION: Franz Kafka (1883–1924), Czech novelist, short-story writer. The Advocate, in The Trial, ch. 8 (1925, trans. 1935).
All Contents Copyright © 1997-2004 PinkMonkey.com
All rights reserved. Further Distribution Is Strictly Prohibited.