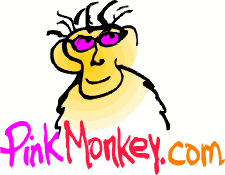 PinkMonkey.com Digital Library
Listed below are the DigitalLibrary files matching your request. Files are provided in PDF format, with a Reader download available below or in HTML format and viewable in your browser. Select the title of the DigitalLibrary book you wish to view or download from the selection below.


Download Adobe Acrobat Reader Now!
Search Results for Titles under I
If
Author: Kipling, Rudyard
Size: 7k
In Error
Author: Kipling, Rudyard
Size: 14k
Invictus
Author: Henley, William Ernest
Size: 7k
Iron John
Author: Grimm, Jacob and Wilhelm
Size: 24k
Israfel
Author: Poe, Edgar Allan
Size: 8k
Ivanhoe
Author: Scott, Walter
Size: 2071k
All Contents Copyright © All rights reserved.
Further Distribution Is Strictly Prohibited.