Support the Monkey! Tell All your Friends and Teachers

First | Next ->

MonkeyNotes-King Henry VI, Part 3 by William Shakespeare
---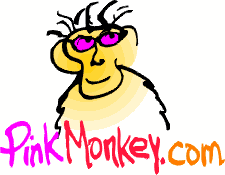 PinkMonkey® Literature Notes on . . .
KING HENRY VI, PART 3
By

WILLIAM SHAKESPEARE

Edited by Diane Sauder

PinkMonkey.com, Inc. Copyright 1997-2000, All Rights Reserved

Distribution without the written consent of PinkMonkey.com, Inc. is strictly prohibited.
---
First | Next ->

MonkeyNotes-King Henry VI, Part 3 by William Shakespeare
All Contents Copyright © 1997-2004 PinkMonkey.com
All rights reserved. Further Distribution Is Strictly Prohibited.