First Page | Next Page ->

Free MonkeyNotes Summary-Waiting For Godot by Samuel Beckett-BookNotes
---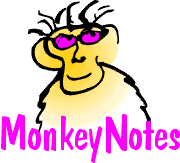 MonkeyNotes Free Online Study Guide Book Notes Summary for . . .
Waiting For Godot
by
Samuel Beckett
1948
NOTICE: If you want a downloadable and printable version of this MonkeyNote title, please go to our MonkeyNotes Store for the downloadable / printable analysis in the convenient PDF (Acrobat Reader) or RTF (Word Processor) format. Our downloadable notes are formatted for quick and easy printing and contain abolutely no advertising.
MonkeyNotes Study Guide Edited by Diane Sauder
PinkMonkey.com Copyright ©1997-2000, All Rights Reserved. Distribution without the written consent of PinkMonkey.com is strictly prohibited.
Note-Cliff Notes™,Cliffnotes™,Cliff's Notes™ are registered trademarks of John Wiley & Sons, Inc. PinkMonkey.com has no relation, other than as a distributor.
---
First Page | Next Page ->

MonkeyNotes-Free Study Guide for Waiting For Godot by Samuel Beckett


All Contents Copyright © PinkMonkey.com
All rights reserved. Further Distribution Is Strictly Prohibited.