PinkMonkey Online Study Guide-Biology
Simultaneously with the development of seeds from fertilized ovules, the ovary also undergoes ripening changes and forms a fruit. The mature fruit is many seeded simple, dry, capsule.
The seeds are liberated as the dry capsule dehisces. Each seed produces a new Hibiscus plant on germination.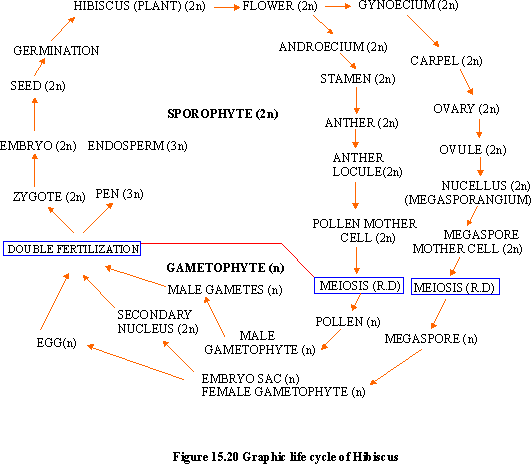 Click here to enlarge