Section 5 : Reading Comprehension Time - 15 minutes 13 Questions
Given below are passages which are followed by a set of questions based on them. Answer all the questions taking into account what is said and implied in the passages.
Questions 1-13 are based on the following passages:
The following passages are articles on medicine that appeared in TIME.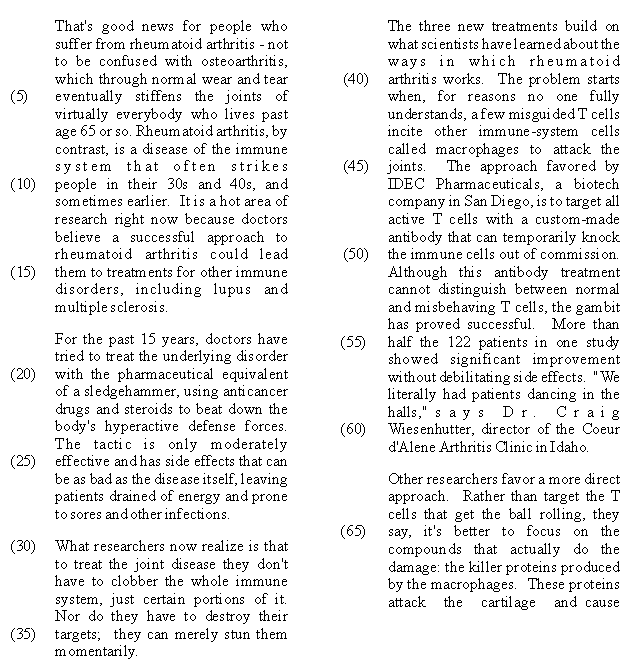 Click here to enlarge