i) Cervical vertebrae: Of the seven cervical vertebrae the third, fourth, fifth and sixth present similar features, hence are called the typical cervical, while the first, second and seventh present special features, hence are called atypical.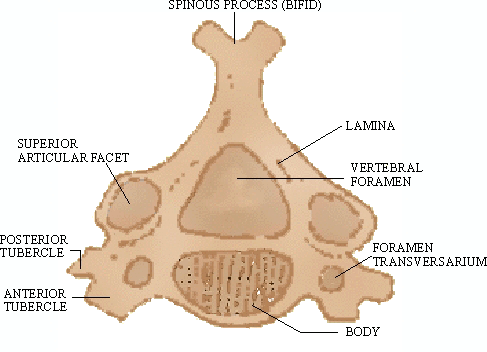 Click Here To Enlarge
Figure 20.4 A typical cervical
a) A typical cervical its vertabra (Fig. 20.5) is the smallest of all vertebrae in which anterior and posterior surfaces are flat. Transverse measurement is greater than its anterior-posterior measurement. Its posterior surface has two foramen transversarium for passage of vertebral arteries. Spinous process is bifid.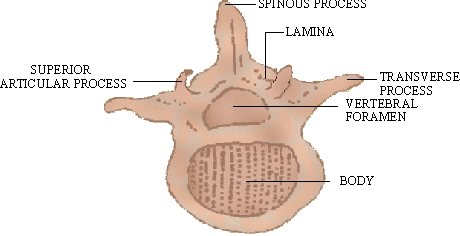 Click Here To Enlarge
Figure 20.5 Basic structure of a typical vertebra
20.0 - Introduction
20.1 - Axial Skeleton
20.2 - Appendicular Skeleton


All Contents Copyright © PinkMonkey.com
All rights reserved. Further Distribution Is Strictly Prohibited.