3.4 Hand-Calculated Response Questions or Grid-in Questions
Here you will find 10 questions. The questions are similar to the content of the Standard Multiple Choice Questions. The difference lies only in the fact that you must arrive at your answer and enter it on a grid.
It is not difficult solving the grid-in questions. Once you are familiar with these questions, things become easier.
How do you enter the answers to the student produced questions on the grid ?
The grid is very simple. Observe the parts carefully.
Write your answers here.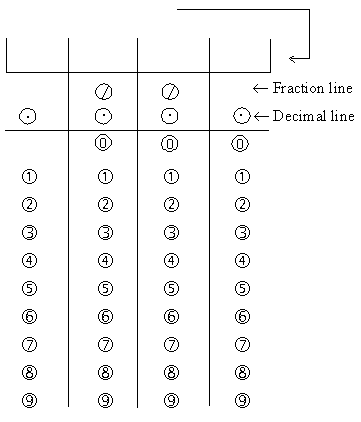 Look at the grids below